No Guarantor Loans
A no-guarantor loan is an unsecured loan where the borrower doesn't need a second person to co-sign or guarantee the repayment of the loan. The primary advantage of no guarantor loans is the speed and simplicity of the application process. Although there's no need to involve a guarantor, it's essential to understand the responsibilities and potential implications before applying.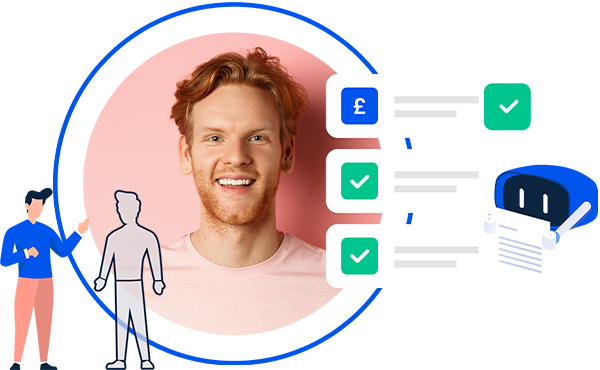 Representative example: Borrow £700 for 6 months. 1st monthly repayment of £168.45, 4 monthly repayments of £224.60, last monthly repayment of £112.20. Total repayment £1,179.05. Interest rate p.a. (fixed) 185.39%. Representative APR 611.74% Our APR includes all applicable fees. Daily interest is capped at 0.798%
Warning: Late repayment can cause you serious money problems. For help, please go to www.moneyhelper.org.uk
Loans Shouldn't Require You to Have a Co-signer
Some lenders require at least one guarantor before they will lend you money. At OnlinePaydayLoans, we feel this is unfair. Avoid lenders who force you to have a co-signer or a guarantor before they will fund your loan. Instead get a non-guarantor loan from Payday Online Online.
Avoid These Pitfalls
Avoid "Guarantors Trap"
A guarantor is not a substitute for affordability. Borrow smart.
Avoid Confusion
Loan brokers website will match A guarantor is not a guaranteed loan. You need to afford it.
What Is A No Guarantor Personal Loan?
A no guarantor personal loan is a type of loan that does not require a cosigner or guarantor. This means that the borrower is solely responsible for repaying the loan. Because no guarantor loans are considered high risk by lenders, they are often more difficult to qualify for. With PaydayLoansOnline, you can apply for a loan without a guarantor. Click on the get approved button below to get started.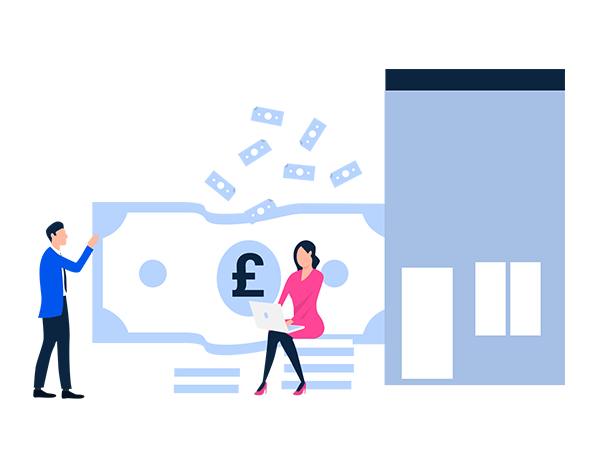 How to Obtain Your Non Guarantor Loan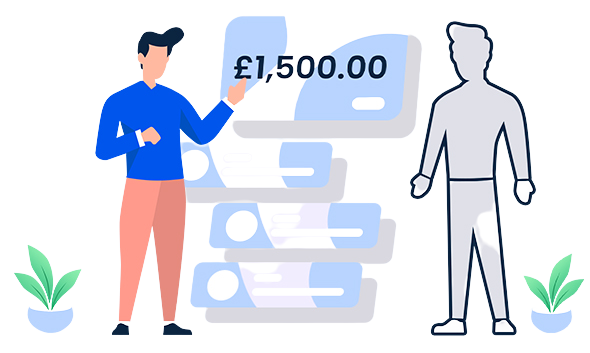 Fill up the No Guarantor Loan Form
You will not be asked to provide a co-signer or a guarantor when you fill out the loan application.

Get A Decision in Seconds
You will receive an instant decision after completing the application.

Quick Payout
If approved, the money will be released to you rapidly and usually deposited in your bank account within one hour of applying.
What You Need To know
Unsecured Loans vs. Guarantor Loans:
The primary difference between an unsecured loan and a guarantor loan is the involvement of a second party. Unsecured credit considers the borrower's creditworthiness without collateral or a guarantor. In contrast, guarantor loans require a second person to guarantee repayment.
Credit Score Considerations:
Your credit score is pivotal in determining your eligibility for a no-guarantor loan. Those with a good credit score are more likely to be approved and receive better interest rates. However, the notion that only those with bad credit seek no guarantor loans is a misconception. Many choose this loan type for its convenience and speed, irrespective of their credit history. Check our specialised bad credit loans for more details..
Common Uses of Unsecured Loans in the UK:
Our customers use Unsecured loans for various purposes, including financing home improvements, paying tuition fees or covering unexpected expenses. The flexibility of these loans makes them a popular choice for many, but it's crucial to borrow responsibly and ensure you can meet the repayment terms.
Key Points
Our loan application is easy and hassle-free
No need to expose your financial situation to family and friends.
Bad credit applicants accepted
Get the money into your bank account within an hour of approval
Make flexible monthly repayments when it's most convenient
Will I be Accepted for a No Guarantor loan?
At PaydayLoansOnline, we work hard to approve all applicants that apply for loans with us. Having a bad credit history does not scare us. We look to see if you can afford the repayments and that getting a payday loan will not cause any harm to your finances.
FCA Regulation on Unsecured Loans:
The Financial Conduct Authority (FCA) is the regulatory body overseeing financial services firms and financial markets in the UK. They aim to protect consumers, enhance market integrity, and promote competition. While the FCA provides a comprehensive Handbook of rules and guidance, it's essential to understand that they have stringent regulations to ensure lenders act responsibly, especially concerning unsecured and guarantor loans.
Key Requirements
To apply for a loan with PaydayLoansOnline, you must:
Be 18 years and over
Live in the UK
Have a UK bank account
Have a steady source of income (salary, benefits, pension etc.)
No Guarantor
Loan Example
Having to ask a family member or friend to guarantee your loan is an unpleasant situation. Then why do banks sometimes ask for a guarantor? It's simple: they want to minimize their risk. However, banks are not the only source of funding. Private payday loan direct lenders have grown to become a major player in the market. Credit that is based on advanced technology, and does not require a guarantee. Thousands of people have already gotten online credit without guarantor support from PaydayLoansOnline. Make sure the money you borrow serves the purpose for which it was borrowed for. Borrowing money you cannot pay back is a bad idea, and a guarantor is not a good answer. To find out how we make loans more affordable and easier to obtain, check out our instalment explanations.
| Details | Example |
| --- | --- |
| Loan Amount | £700 |
| Loan Period | 6 Mths |
| Interest Rate P.A. (fixed) | 185.39% |
| 1st Monthly Repayment | £168.45 |
| 4 Monthly Repayments | £224.60 |
| Last Monthly Repayment | £112.20 |
| Total Repayment | £1,179.05 |
| Representative APR | 611.74% |
No Guarantor Loan Representative Example
No Guarantor Loans FAQ's
Is a no guarantor loan more expensive?
A no guarantor loan is generally more expensive than a guarantor loan, because the loan is not guaranteed to be repaid in the case of a default. If you need a loan fast, you may choose to go for a more expensive no guarantor loan to reduce the paperwork and turnaround time
Can I get a no guarantor loan with bad credit?
Yes. If you have bad credit, you can still qualify for a no-guarantor loan provided you meet the minimum monthly income requirements.
Does a no co-signer loan require a credit check?
No. A no co-signer loan does not require a hard credit check. Soft credit checks are completed. This type of check, however, cannot be seen by other lenders and will have no impact on your credit score.
No Guarantor Loans from £300 to £1,500
How much do you need?
No Paperwork (Less Than 2 Min)
FCA Authorized Direct Lender