Unexpected Bills Loan
Life is full of surprises, and unexpected bills can overwhelm us financially. From unforeseen taxes to rising living expenses and unplanned legal fees, these unexpected challenges can catch us off guard. We put together everything you need to know to deal with unanticipated costs.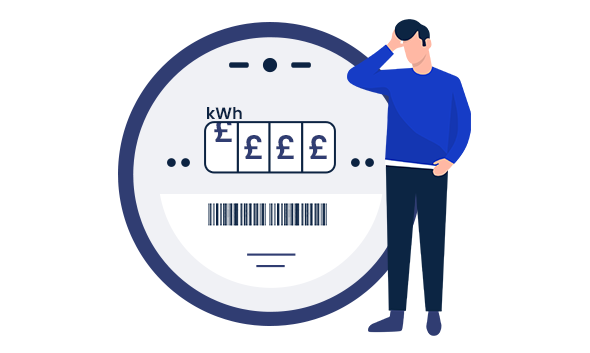 Name: Emma from Newcastle Upon Tyne
How Much: £750 for increased electricity bills
For what: Balance peeks in electricity bills
Rationale: Emma has noticed a significant rise in his electricity bills due to the increased cost of living.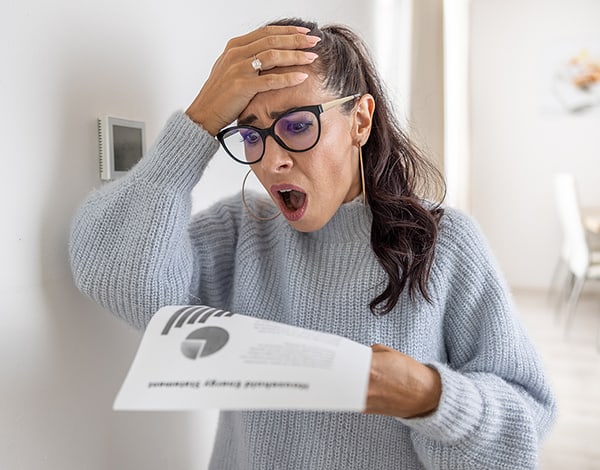 Electricity Bills Loan Example
Despite the rising expenses, Emma is determined to stay financially responsible and has even started setting aside a portion of her monthly income into an emergency fund. She used the calculator on PaydayLoansOnline and saw that the cost of borrowing was £634.25. Still, she also planned to manage her finances and reduce energy consumption to repay the loan and get back on track conveniently.
| Item | Details |
| --- | --- |
| Borrowing | £750 |
| Six equal payments of | £230.70 |
| Total Cost (Interest) | £634.25 |
| Total Repayable | £1384.25 |
| Personal APR | 676.71% |

Meet Emma
Meet Emma, a hardworking individual living in the UK. Due to the increased cost of living, Emma has noticed a significant rise in her electricity bills. Just a year ago, he used to pay an average of £60 per month for electricity usage. However, with the recent surge in energy costs, her monthly electricity bill has increased to around £80. That's an extra £20 per month, translating to an additional £240 per year!
Coping with Increased Cost of Living Bills
Rising Electricity Costs: Electricity bills can surge during peak seasons or due to market fluctuations. Consider energy-saving practices, such as using energy-efficient appliances and insulating your home, to lower electricity consumption and mitigate rising costs.
Soaring Heating Expenses: Heating costs can strain your budget, especially during colder months. Explore energy suppliers' offers, opt for thermostat control, and consider using alternative heating methods, such as blankets and draft excluders, to cut down on heating expenses.
The increased cost of living is only one example of unplanned expenses. But many people come to us for a payday loan for unexpected taxes or legal fees. Let's review the most common incidental expenses people in the UK experience:
The Most Common Unexpected Taxes in the UK
Council Tax Increases: Council tax is a significant financial responsibility for UK residents, and unexpected increases in tax bands or local tax rates can impact your budget. It's essential to be prepared for potential council tax hikes.
VAT Adjustments: VAT (Value Added Tax) changes can influence the prices of goods and services, affecting your monthly expenses. Stay informed about potential VAT adjustments and be proactive in managing your finances accordingly.
Managing Unplanned Legal Expenses
Legal Disputes: Legal battles can arise unexpectedly, leading to substantial financial burdens. Seek legal advice early on and explore alternative dispute resolution methods to avoid lengthy and costly court cases.
Contractual Issues: Unforeseen contractual problems, such as breaches or disputes, can result in legal expenses. Stay informed about your rights and obligations within contracts, seeking professional advice when needed.
Trusted References for Financial Assistance
Citizens Advice Bureau: The Citizens Advice Bureau offers free and impartial advice on various financial matters, including taxes, living costs, and legal issues.
Money Advice Service: The Money Advice Service provides expert guidance on financial planning, debt management, and accessing financial support during challenging times.
Loans and Financial Solutions for Unexpected Bills
Consider personal loans from direct lenders to bridge the financial gap for unexpected bills. Research competitive interest rates and flexible repayment terms to find the most suitable loan option. Lenders must be transparent with the total cost of borrowing. Check out your loan offer on our website.
Unexpected Bills Loan from £300 to £1,500
How much do you need?
No Paperwork (Less Than 2 Min)
FCA Authorized Direct Lender