Loans For Unexpected Medical Bills: A Comprehensive Guide
Even without the financial element, dealing with unexpected medical bills can be overwhelming and stressful. As a direct lender specializing in loans for unexpected medical bills, we aim to present you with accurate and reliable information regarding unanticipated medical bills. We encourage you to read before you apply for a loan.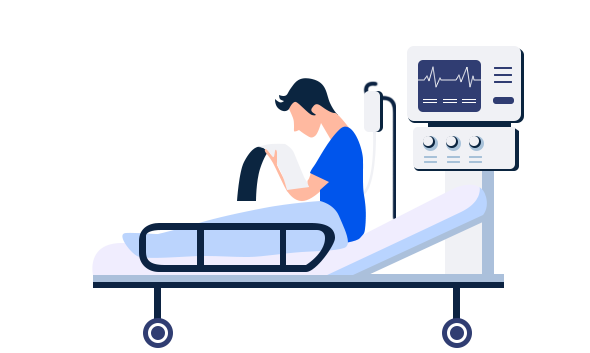 Unexpected Medical Bills in the UK
We delve into common types of medical procedures, their associated costs, and factors that can contribute to the bills. We also explore options for negotiating medical expenses and provide insights into potential avenues for financial assistance. Rest assured, we have verified our data and sources to offer you the most precise and trustworthy information.
Here's a table with the top 10 most common medical bills people in the UK encounter, along with a short description and average cost:
Prescription Medications: Costs associated with prescribed medications. £8-£30 per item
General Practitioner Visits: Fees for consultations with primary care doctors. £30-£70 per visit
Dental Procedures Expenses for dental treatments and procedures. Cost varies widely.
Specialist ConsultationsL Charges for appointments with medical specialists. £100-£250 per visit
Hospital Inpatient Services: Costs related to hospital stays and treatments. Costs vary widely
Rehabilitative therapy: Expenses for rehabilitative therapy and treatment. £30-£60 per session
Diagnostic Tests: Charges for medical tests such as X-rays or blood tests. Costs Vary Widely
Optical Services: Costs associated with eye exams and prescription glasses. Costs vary widely
Mental Health Services: Fees for therapy sessions or psychiatric consultations. £50-£150 per session
Maternity Care: Expenses related to prenatal care and childbirth. Costs Vary Widely
The PaydayLoansOnline.co.uk Original Angle of Medical Bills
In addition to covering the essential aspects of unexpected medical bills, we wanted to highlight unique situations and creative approaches our customers have taken to manage and reduce their medical expenses.
Name: Kristy from Liverpool
How Much: £1000 to cover Physiotherapy costs
For what: Physiotherapy for Back and Neck Pain
Rationale: Kirsty got Back and Neck Pain and couldn't get to work. She knew that every day out of work was expensive and decided to go to a private physiotherapist and avoid the waiting time. She was instantly approved for £1000 and got the money in her bank within 90 minutes.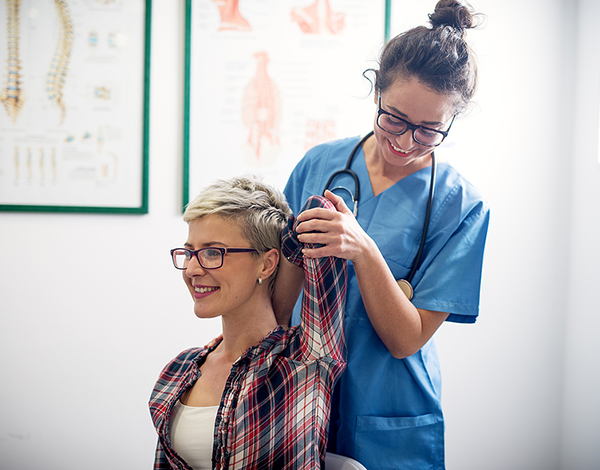 Medical Emergencies Loan – Kristy Case Study
Medical emergencies are very stressful and require quick actions. It is always recommended to keep aside a little sum for medical emergencies. Still, even if you do, sometimes you need extra cash to cover a specific medical emergency. For that, we have developed our bespoke lending path for urgent cases.
| Item | Details |
| --- | --- |
| Borrowing | £1000 |
| Nine equal payments of | £192.45 |
| Total Cost (Interest) | £732.00 |
| Total Repayable | £1732.00 |
| Personal APR | 398.32% |

Here Are a Few Additional Facts from Our Lending Department
Almost 15% of all our approved loans are for unexpected medical bills.
The top 5 cities in terms of people applying for unanticipated medical bills loans are:

London
Manchester
Birmingham
Bristol
Liverpool

The average loan size for unexpected medical bills is £640
Unexpected medical bill loan duration is typically 3-5 months.
We are acknowledging that every situation is unique. By addressing relevant topics, we ensure that the content resonates with your circumstances and provides valuable insights to choose the correct credit for your unexpected medical bills.
Conclusion
We strive to provide you with the knowledge and resources to make informed credit decisions and manage your medical expenses effectively. Remember, you're not alone in this journey, and with the correct information and support, you can successfully navigate the challenges of unexpected medical bills and, if required, apply for the right payday loan for your needs.
References & Information Accuracy
We consulted a team of healthcare experts and reviewed reputable medical sources to ensure you receive accurate and up-to-date guidance on managing medical expenses effectively.
Medical Bill Loans from £300 to £1,500
How much do you need?
No Paperwork (Less Than 2 Min)
FCA Authorized Direct Lender