Instant Loans
Instant loans from £300 to £1,500 for people who need access to instant credit, repayable over 6-9 months.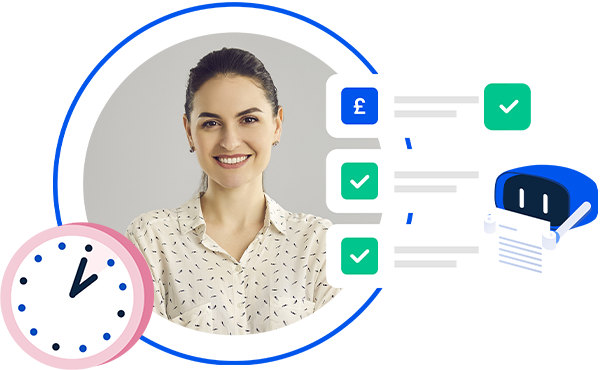 Representative example: Borrow £700 for 6 months. 1st monthly repayment of £168.45, 4 monthly repayments of £224.60, last monthly repayment of £112.20. Total repayment £1,179.05. Interest rate p.a. (fixed) 185.39%. Representative APR 611.74% Our APR includes all applicable fees. Daily interest is capped at 0.798%
Warning: Late repayment can cause you serious money problems. For help, please go to www.moneyhelper.org.uk
Loan Payouts Should be instant, You Shouldn't Have to Wait
Life's unexpected expenses can be very stressful. When you need a loan to pay those expenses, it should be easy to borrow the money you need. Get the payday loan you need now without any hassle or stress.
Avoid These Pitfalls
Avoid "Instant" Fees
Instant pre-approval should not cost you any additional fees.
Avoid "Instant" Hazard
Regardless of the speed promises never apply with an unsecured site.
What Is An Instant Personal Loan?
An instant personal loan is a type of loan that can be approved and funded very quickly. Instant loans are often used for emergencies, such as unexpected bills like medical or car repair bills. Lenders view instant loans as a higher risk, which is why they tend to charge higher interest rates to fund this type of loan. PaydayLoansOnline is an instant loan direct lender that allows you to apply for a loan in 3 minutes and get an instant decision if you were successful in your application.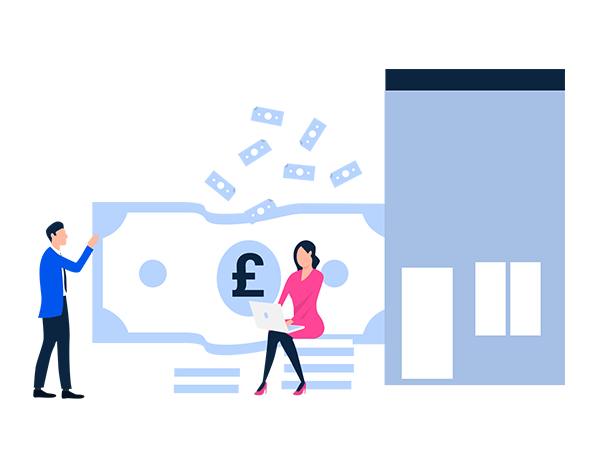 How to Obtain Your Instant Loan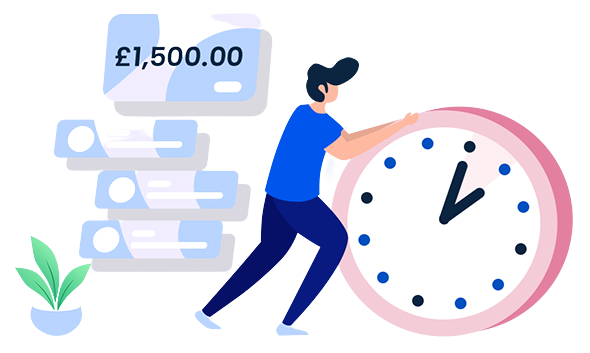 Fill Out The Form
It takes about 3 minutes to fill out our loan application form.

Get A Quick Decision
After filling out the form you get a decision within seconds.

Fast Cash Payout
The cash you need will be deposited in your bank within one hour.
What You Need To know
Instant loans are short term loans that can be sent to your bank account immediately. However, these loans are not always as instant and quick as they sound to be. After submitting a loan application, the lender must perform a creditworthiness assessment as per the FCA. Completing these checks do take time. However, most direct lenders online still manage to send money to customers' bank accounts the same day.
Instant payday loans are designed to help in an emergency when there are no savings to use.
Key Points
Get your loan fast – within 1 hour of approval
Get the money directly from us
Bad credit accepted, so no need to worry about your credit score
Repay your loan in up to 6 monthly installments – or repay early at no extra cost.
Will I be Accepted for an Instant loan?
Whatever your credit score, we work hard to approve as many applicants as we can. Our high acceptance rates prove this. If you can show you have enough disposable income to make the loan repayments, we are likely to accept you for a loan.
Completing the application form correctly will help us expedite your loan application, so it's important to take an extra minute to go over the form and check you have completed it correctly. Often it's just a mistake in the application which has caused us to decline loan requests.
Key Requirements
To apply for an online payday loan, you should:
Be 18 years or over
Live in the UK
Have a UK bank account
Hold a job or have a fixed source of income (benefits, pension etc.)
Instant
Loan Example
Here's a tip that can save you a lot of money. Regardless of how quickly you require the funds, a FCA authorised lender such as PaydyaLoansOnline must conduct a comprehensive affordability assessment before providing you with a loan. The loan product we offer is online. As a result, your application will then be processed instantly. With online credit up to £1000, we can get you a decision within two minutes. It takes the same amount of time for our system to process your application whether you have perfect credit or bad credit. So with Paydayloansonline, regardless of your credit history, you can get an instant decision and same-day funding once approved.
| Details | Example |
| --- | --- |
| Loan Amount | £700 |
| Loan Period | 6 Mths |
| Interest Rate P.A. (fixed) | 185.39% |
| 1st Monthly Repayment | £168.45 |
| 4 Monthly Repayments | £224.60 |
| Last Monthly Repayment | £112.20 |
| Total Repayment | £1,179.05 |
| Representative APR | 611.74% |
Instant Loan Representative Example
Instant Loan FAQ's
When should I apply for an Instant loan?
You should apply for an instant loan in an emergency only. Always compare all your options before borrowing to make sure you're getting the best deal for your unique situation.
Can I get the money paid into my bank instantly?
We don't fund instant money. As an FCA authorised direct lender, we always carry out credit and affordability checks before approving your loan application. However, once we have approved your application, you can get the money paid into your bank within 1 hour.
Is an instant loan more expensive?
Not with PaydayLoansOnline, we understand that you need money for an emergency, and we will always provide an instant decision at no extra cost.
Instant Loans from £300 to £1,500
How much do you need?
No Paperwork (Less Than 2 Min)
FCA Authorized Direct Lender