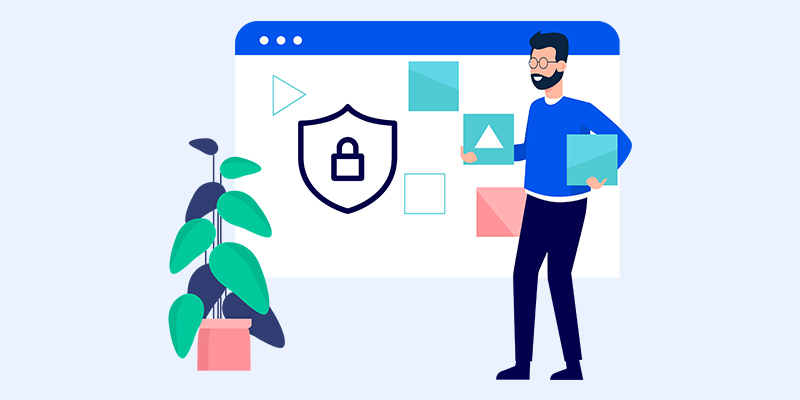 Who are we?
Welcome to Western Circle Ltd trading as PaydayLoansOnline
Our registered office address:
Office 7, 2a Highfield Avenue London NW11 9ET
We are a company registered in:
England and Wales under company number 7581337.
We are registered:
Information Commissioner's Office Register: registration number Z3305234,
We act as the data controller when processing your data.
Our designated Data Protection Manager:
Mr Richard Sherlock, who can be contacted at:
2a Highfield Avenue and dataprotection@westerncircle.co.uk
This notice will give you all the necessary information about your rights and our obligations, and explains how, why and when we process your personal data. Western Circle Ltd ('we' or 'us' or 'our') gathers and processes your personal information in accordance with this privacy notice and in compliance with the relevant data protection regulation and laws (including the GDPR and Data Protection Act 2018).
1. Information That We Collect
Western Circle Ltd processes your personal information to meet our legal, statutory and contractual obligations and to provide you with our products and services. We will never collect any unnecessary personal data from you and do not process your information in any way, other than as specified in this notice.
The personal data that we collect from you is as follows:
Name
Date of Birth
Home Address
Email address
Telephone number
Monthly income and expenditure details
Employment details
Employer contact details
Payment details
Bank account details
IP address
Other personal information that you may choose to provide us in support of your application, or thereafter
We collect information in the below ways:
Through our online application form
From communications with our customers
From third party commercial entities, including credit reference agencies and lead brokers
From government agencies, such as the courts and Electoral Register
2. How We Use Your Personal Data (Legal Basis for Processing)
Western Circle Ltd takes your privacy very seriously and will never disclose, share or sell your data without your consent; unless required to do so by law. We only retain your data for as long as is necessary and for the purpose(s) specified in this notice. Where you have consented to us providing you with promotional offers and marketing, you are free to withdraw this consent at any time.
The purposes and reasons for processing your personal data are detailed here
We collect your personal data when you apply to enter into a credit contract or to ensure the performance of your obligations under the contract. This may include sharing your details with legal firms or collection agencies where necessary.
We share your personal data with Trans Union and/or Equifax who are credit reference agencies and provide us with financial background and verification checks. We may also carry out additional checks if we think it is in the best interests of the customer to do so.
We carry out checks to ensure that the details you provide are correct, and to prevent fraud and money laundering activity.
When your application does not meet our underwriting criteria, we may pass on your details to our designated affiliate, T Dot UK (a credit broker), who may be able to offer you a loan from their panel of lenders. We only transfer your details after obtaining your explicit consent to do so. To find out how T Dot UK will use your personal information, please click here.
We will occasionally send you marketing information where we have assessed that it is beneficial to you as a customer and in our interests. Such information will be non-intrusive and is processed on the grounds of legitimate interests
3. Consequences of Not Providing Your Data
You are not obligated to provide your personal information to Western Circle Ltd, however, as this information is required for us to evaluate your loan application, we will not be able to offer our services without it.
4. Accessing your Information
You have the right to access any personal information that Western Circle Ltd processes about you and to request information about:
Your Rights
What personal data we hold about you
The purposes of the processing
The categories of personal data concerned
The recipients to whom the personal data has/will be disclosed
How long we intend to store your personal data for
If we did not collect the data directly from you, information about the source
If you believe that we hold any incomplete or inaccurate data about you, you have the right to ask us to correct and/or complete the information and we will strive to do so as quickly as possible; unless there is a valid reason for not doing so, at which point you will be notified.
You also have the right to request erasure of your personal data or to restrict processing (where applicable) in accordance with the Data Protection Act 2018; as well as to object to any direct marketing from us. Where applicable, you have the right to data portability of your information and the right to be informed about any automated decision-making we may use.
We carry out certain automated checks as part of our underwriting processes. This may result in your credit application being declined, as a result of an automated decision. You have the right to ask for an automated decision to be reviewed by a member of our underwriting team, although you should be aware that if your application does not meet our underwriting criteria it is unlikely that a manual review will result in a different decision being taken.
If we receive a request from you to exercise any of the above rights, we may ask you to verify your identity before acting on the request; this is to ensure that your data is protected and kept secure.
5. Safeguarding Measures
Western Circle Ltd takes your privacy seriously and takes every reasonable measure and precaution to protect and secure your personal data. We work hard to protect you and your information from unauthorised access, alteration, disclosure or destruction and have several layers of security measures in place, including: SSL, TLS, encryptions, pseudonymisation, restricted access, IT authentication, firewalls, anti-virus/malware etc.
6. Transfers Outside the EU
Western Circle Ltd utilises some products or services (or parts of them) that may be hosted or stored in non-EU countries, which means that we may transfer any information which is submitted by you through the website outside the European Economic Area ("EEA") for the below purposes: – website hosting, email servers, database management. Any data transfer is made on the basis of an adequacy decision by the European Commission under Article 45 of the GDPR.
Therefore, when you use our website or send us an email, the personal information you submit may be stored on servers which are hosted in non-EU countries. Where this is the case, we will take steps to ensure that those providers use the necessary level of protection for your information and abide by strict agreements and measures set out by Western Circle Ltd to protect your data and comply with the relevant data protection laws.
7. Legitimate Interest
As noted in the 'How We Use Your Personal Data' section of this notice, we occasionally process your personal information under the legitimate interests' legal basis. Where this is the case, we have carried out a Legitimate Interests' Assessment (LIA) to ensure that we have weighed your interests and any risk posed to you against our own interests; ensuring that they are proportionate and appropriate.
We use the legitimate interests' legal basis for processing data after your application has been declined, or following the repayment of your loan, and have identified that our interests are to prevent fraud and to provide an efficient service to repeat customers. We also use the legitimate interests' legal basis to send out promotional material to previous good customers of the company, for a period of 18 months after the most recent loan you have taken with the company, as we consider this to be both in your interest and ours.
8. How Long We Keep Your Data
Western Circle Ltd only ever retains personal information for as long as is necessary and we have strict review and retention policies in place to meet these obligations. We keep your basic personal data (name, address and contact details) for a minimum of 6 years after which time it will be destroyed.
Your employment contact details and payment details are retained by us for two years after the date of your loan application or the repayment of your most recent loan, whichever is the later.
Where you have consented to us using your details for direct marketing, we will keep such data until you notify us otherwise and/or withdraw your consent.
9. Special Categories Data
Owing to the nature of the service that we offer, Western Circle Ltd sometimes needs to process sensitive personal information (known as special category data) about you, to ensure that our customer service department deals with you in a fair and sympathetic manner. We also may receive sensitive personal information when legal action is taken to recover an outstanding balance. Where we collect such information, we will only request and process the minimum necessary for the specified purpose and identify a compliant legal basis for doing so.
Where we rely on your consent for processing special category data, we will obtain your explicit consent to do so. You can modify or withdraw consent at any time, which we will act on immediately, unless there is a legitimate or legal reason for not doing so.
10. Promotional Material
As a valued customer of the company, Western Circle Ltd will occasionally send you promotions by email or SMS that have been identified as being beneficial to our customers and in our interests. Such information will be relevant to you as a customer and is non-intrusive and you will always have the option to opt-out/unsubscribe at any time.
If you would prefer not to receive above-mentioned marketing and offers, please email us on dataprotection@westerncircle.co.uk
11. Lodging A Complaint
Western Circle Ltd only processes your personal information in compliance with this privacy notice and in accordance with the relevant data protection laws. If, however you wish to raise a complaint regarding the processing of your personal data or are unsatisfied with how we have handled your information, you have the right to lodge a complaint with the supervisory authority.
If you have any questions, please contact us
Mr Richard Sherlock
Address: 2a Highfield Avenue, London NW11 9ET
Phone: 0203 909 5555