Loans for Emergency Home Repairs
Home is where the heart is, but unexpected repairs can turn it into a financial challenge. When facing emergency home repairs, securing the right financing can provide peace of mind and ensure your home remains a haven.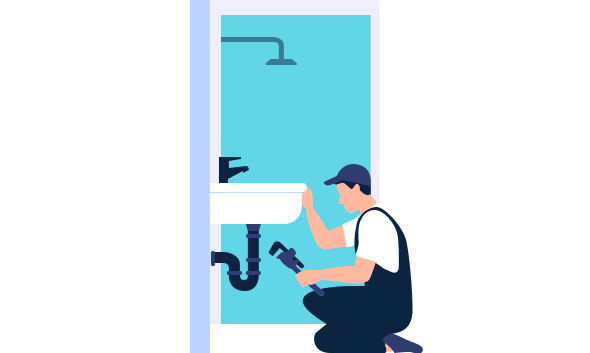 Name: Stuart from London
How Much: £900 for emergency plumbing repair
For what: fixing Burst pipes or faulty fixtures in the kitchen
Rationale: Stuart was unable to use the kitchen due to burst pipes. On top of the daily life disturbances, eating out adds significant cost.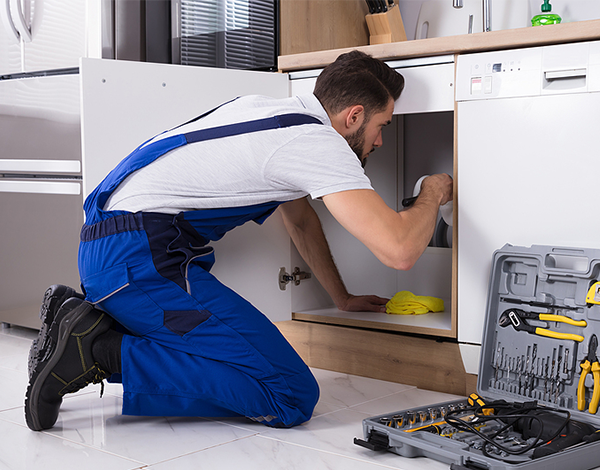 Home Repair Loan – Stuart's Case Study
After comparing prices with several plumbing companies, Stuart chose the ones that could provide instant service. Their price quote was £850. Peter applied for a loan online and got approved instantly. He calculated the cost of borrowing using our loan calculator and made sure he could conveniently repay the loan in the next three months.
| Item | Details |
| --- | --- |
| Borrowing | £900 |
| Three equal payments of | £267.35 |
| Total Cost (Interest) | £704.00 |
| Total Repayable | £1604.0 |
| Personal APR | 682.66% |

Introduction
According to a report published by The Guardian in 2022, UK homeowners collectively spend over £40 billion annually on home repairs and renovations. This comprehensive guide explores loans for emergency home repairs, typical repair costs, and the top home insurance to protect your investment.
Loans for Emergency Home Repairs
Emergency home repair loans are a lifeline when unexpected issues strike your property. These loans offer quick access to funds, allowing you to address urgent repairs promptly and avoid further damage. You can safely gain financial help to tackle emergency repairs by choosing a reputable lender.
Most Common House Repairs in the UK
We used trusted sources, references, and statistical data from our extensive database to assemble the list of the most common emergency house repairs and their associated cost. When taking a home repair loan from PaydayLoansOnline.co.uk, you can use it for any home repair and maintenance.
Roof Repairs: Average cost: £300 – £1,000 Roof leaks, damaged shingles, or structural issues can require immediate attention to prevent water damage and maintain the integrity of your home.
Plumbing Repairs: Average Cost: £100 – £500 Plumbing emergencies, such as burst pipes or faulty fixtures, can disrupt your daily life and necessitate swift repairs to prevent water wastage and property damage.
Electrical Repairs: Average Cost: £100 – £300 Faulty wiring, power outages, or electrical malfunctions can pose safety hazards and demand timely repairs from qualified electricians.
Heating System Repairs: Average Cost: £150 – £500 Malfunctioning boilers or central heating systems can leave you without warmth and comfort during cold weather, requiring immediate attention.
Structural Repairs: Average Cost: Varies (can range from hundreds to thousands). Issues like subsidence, cracks in walls, or foundation problems may necessitate professional evaluation and significant repairs to maintain your home's stability.
Top 3 Home Insurances and Their Prices
Many of our customers are also using loans to cover home insurance. The list below represents the most common insurances and their respective costs. We approve home repair loans to cover insurance payments.
Buildings Insurance: Average Price: £150 – £300 per year. Buildings insurance covers the structure of your property, including the roof, walls, floors, and permanent fixtures. It protects against damages from events like fire, storms, and subsidence.
Contents Insurance: Average Price: £100 – £200 per year Contents insurance safeguards your belongings, such as furniture, electronics, and personal items, from theft, damage, or loss due to insured events.
Home Emergency Cover: Average Price: £50 – £150 per year. Home emergency cover assists with sudden household emergencies, such as boiler breakdowns, plumbing issues, and electrical failures.
Our Sources and References
To maintain data accuracy, we reviewed the below sources in preparation for this article
| No. | Source Name | Short Description |
| --- | --- | --- |
| 1 | British Gas Homecare | A renowned provider of home emergency and repair services. |
| 2 | Aviva Home Insurance | Trusted insurer offering comprehensive home insurance. |
| 3 | MoneySavingExpert | A popular finance website with advice on home repairs. |
| 4 | Direct Line Home Insurance | Reliable insurer providing tailored home insurance. |
| 5 | Which. Trusted Traders | A platform for finding trustworthy tradespeople. |
Conclusion
When it comes to emergency home repairs in the UK, being prepared is vital. You can protect your home and maintain its value with loans tailored for urgent repairs. Remember to budget for expected repair costs, and consider investing in comprehensive home insurance coverage to safeguard your property and belongings. Whether it's a leaky roof, burst pipe, or electrical malfunction, our complete guide equips you with the knowledge and resources to handle emergency home repairs confidently.
Home Repair Loan from £300 to £1500
How much do you need?
No Paperwork (Less Than 2 Min)
FCA Authorized Direct Lender