Installment Loans
Loans repayable in installments over a 3 to 9 month period. Borrow £300 to £1,500.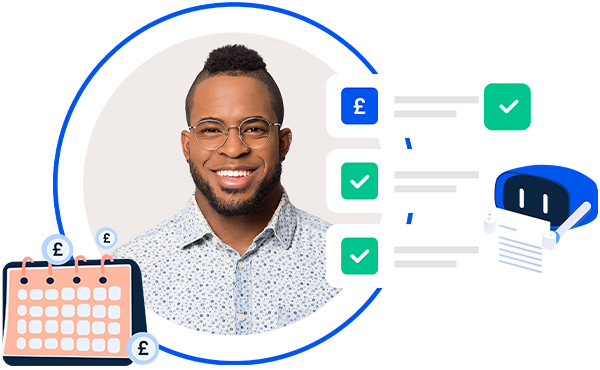 Representative example: Borrow £700 for 6 months. 1st monthly repayment of £168.45, 4 monthly repayments of £224.60, last monthly repayment of £112.20. Total repayment £1,179.05. Interest rate p.a. (fixed) 185.39%. Representative APR 611.74% Our APR includes all applicable fees. Daily interest is capped at 0.798%
Warning: Late repayment can cause you serious money problems. For help, please go to www.moneyhelper.org.uk
Loans That You Can Repay Over a Longer Period of Time Should Not Be So Difficult to Obtain
Getting an instalment loan can be difficult to obtain if you have low income, outstanding debts, or a poor credit history. Avoid paycheck lenders or short term lenders who are only approve your loan based on your credit rating. Instead, apply for an instalment loan through PaydayLoansOnline. We approve your loan based on a fairer evaluation of your current financial situation.
Avoid These Pitfalls
Avoid "Too Long" Terms
You pay interest on a daily basis. Consider the duration and price.
Avoid Inflexible Terms
Make sure you can repay your loan early with no penalties.
What Is An Installment Personal Loan?
An installment personal loan is a type of loan that is repaid over a longer period of time with a fixed number of scheduled payments. Installment loans are generally larger than standard payday loans and are paid back over a longer period of time. This loan type can be used for different reasons, including consolidating debt, financing a large purchase, or making a major home improvement. Payday loans Online offer traditional payday loans and also larger, longer-term installment loans. Simply click on the get approved button below to apply for an installment loan.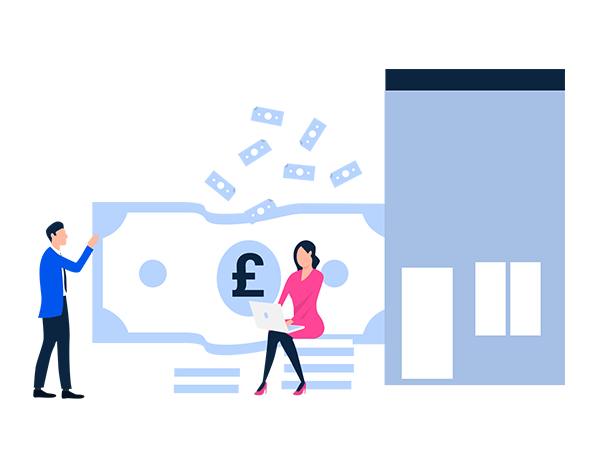 How to Obtain Your Installment Loan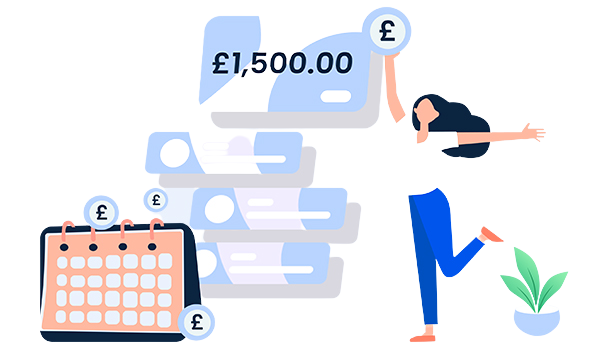 Choose a Repayment Plan
Complete the loan application form and select an installment repayment plan that is convenient for you.

Fast Cash Payout
Your cash will be deposited into your bank account within one hour if approved.

Repay Overtime
Repay your loan over a period of time that is convenient for you.
What You Need To know
If you are looking to spread a short term expense over a more extended period, you can apply for safe and affordable instalment loans online. Unlike traditional payday loans, UK lenders have designed this product to make the monthly repayments more manageable. It is essential to check and compare interest rates on these loans and to ensure that the price you pay for borrowing this "easy to repay money" makes sense in your current situation.
Applying for a loan from a direct lender rather than a broker can help you save on brokerage fees, and can help get you the funds faster by avoiding third parties.
Key Points
We are a fair and transparent direct lender
All credit scores considered
Get the money in your bank account within 1 hour, if approved
Make flexible repayments in monthly instalments
Repay your loan early and save on interest at no extra charge
Will I be Accepted for a Instalment loan?
At PaydayLoansOnline, we will do everything we can to fund you a loan. We consider all applicants regardless of their credit score. As long as you have enough disposable income to make the monthly repayments, and borrowing money won't harm your finances, we will happily approve your loan application.
Our loans can be repaid in up to 6 monthly instalments. We provide a repayment plan designed specifically for every customer. This makes the monthly repayments more manageable and enables you to get your finances back on track quickly.
Key Requirements
To apply for a loan with PaydayLoansOnline, you must:
Be a UK Resident
Be above 18 years old
Hold a UK bank account
Have a steady source of income (i.e. pension, benefits etc.)
Installment
Loan Example
Paying back your loans in installments offers a number of benefits beyond the obvious benefit of getting approved for credit. When lenders examine your affordability, they look at the ratio between your loan repayment and your monthly disposable income. The smaller the monthly payment, the easier it will be to afford. However, you need to keep in mind that you pay simple daily interest. This means that the longer you keep the money, the more interest days you will accrue. Flexible repayment plans can be a good way to balance affordability with interest costs. PaydayLoansOnline offer loans that can be paid back early. So you can take advantage of both options – affordable installments and save if you decide to repay the loan early.
| Details | Example |
| --- | --- |
| Loan Amount | £700 |
| Loan Period | 6 Mths |
| Interest Rate P.A. (fixed) | 185.39% |
| 1st Monthly Repayment | £168.45 |
| 4 Monthly Repayments | £224.60 |
| Last Monthly Repayment | £112.20 |
| Total Repayment | £1,179.05 |
| Representative APR | 611.74% |
Installment Loan Representative Example
Instalment Loan FAQ's
What is the maximum I can borrow with an Instalment loan?
The maximum loan amount we offer is currently £1,500 which is payable over 7, 8 or 9 months.
How much will I have to pay back each month?
Depending on the loan amount, loan duration and your payday, your monthly repayments will change. You will always be able to see a full repayment plan with the exact amounts you'll need to pay back each month at the first stage of the application form.
Can I repay my loan early?
Of course! You can always pay your loan back early and save on interest, and there is no penalty for doing so.
Installment Loans from £300 to £1500
How much do you need?
No Paperwork (Less Than 2 Min)
FCA Authorized Direct Lender