Cash Loans
Cash advance loans from £300 to £1,500 to help with cash emergencies, repayable over 3-9 months.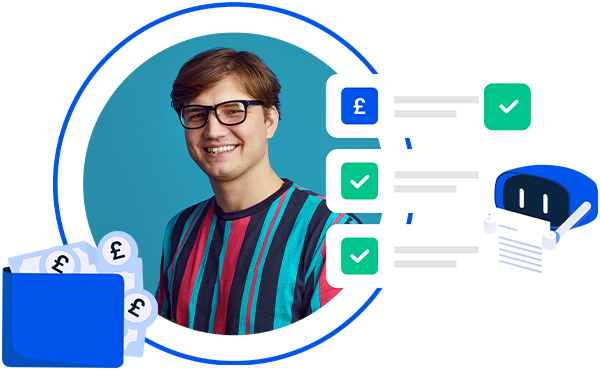 Representative example: Borrow £700 for 6 months. 1st monthly repayment of £168.45, 4 monthly repayments of £224.60, last monthly repayment of £112.20. Total repayment £1,179.05. Interest rate p.a. (fixed) 185.39%. Representative APR 611.74% Our APR includes all applicable fees. Daily interest is capped at 0.798%
Warning: Late repayment can cause you serious money problems. For help, please go to www.moneyhelper.org.uk
Cash Advance Loans Shouldn't be so Difficult to Obtain
Being denied for a cash advance when you're in a bind can feel disheartening. Some lenders have very strict criteria for approving cash advance loans. At Online Payday Loans, we feel this is unfair. Make sure you avoid lenders with unrealistic stringent lending criteria and get your cash loan from Payday Online Online.
Avoid These Pitfalls
Avoid "Cash" Promises
Authorized lenders will transfer the money to your bank.
Avoid Door-Step Loans
Always have a record of the money you get and paid back.
What Is A Cash Personal Loan?
A cash personal loan is a type of loan that allows the borrower to receive a lump sum of cash all at once. Cash loans are often used for emergencies like car repairs and other unexpected expenses. They can also be used for larger purchases, such as a down payment on a new car or a rental deposit. In general, cash loans have higher interest rates than traditional loans since lenders consider them to be more risky. PaydayLoansOnline is a cash personal loan specialist company that looks at each person's circumstances, not just their current credit score.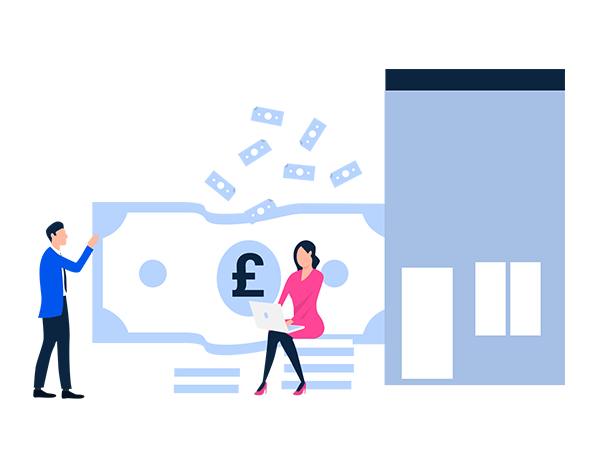 How to Obtain Your Cash Loan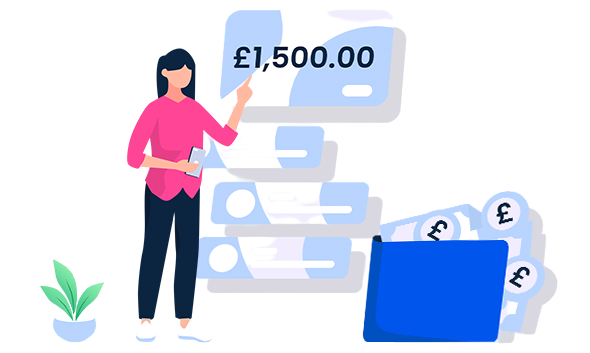 Fill Out The Form
It takes about 3 minutes to fill out our loan application form.

Get A Decision in Seconds
After filling out the form you get a decision within seconds.

Fast Cash Payout
The cash you need will be deposited in your bank within one hour.
What You Need To know
A cash advance can be great for someone who does not want to go into overdraft with an ongoing fee or does not have a credit card available. When you need cash fast, a direct lender loan may be the most ideal.
Online loans are fast and easy to apply for and can be used when money is needed quickly. When applying for a loan, you should only apply for what you need as you pay interest on the total amount borrowed. To avoid paying too much interest, it's important to calculate exactly how much you will require before applying.
Key Points
Apply for £300 to £1,500 in cash
Get the cash directly from us into your bank account within 1 hour of approval
Fair interest rates, whatever your credit score
Flexible monthly repayments that work for you
Will I be Accepted for a Cash loan?
Whatever your credit score, we work hard to approve as many applicants as we can. If you can show you have enough disposable income to make the loan repayments and meet our other eligibility criteria, we are likely to accept you for a loan.
Completing the application form correctly will help us expedite your loan application, so it's important to take an extra minute to go over the form and check you have completed it correctly. Often it's just a mistake in the application which has caused us to decline loan requests.
Key Requirements
To apply for an online payday loan, you must:
Be 18+
Be a resident of the UK
Hold a UK bank account
Have a source of income (salary, benefits, pension etc.)
Cash
Loan Example
Once you receive funding, what will you do with the money? Whenever you borrow money online, you should consider the fact that you pay daily interest on the money you borrow. We want to make sure the money's helping you and not adding costs that you cannot afford to repay. PaydayLoansOnline accepts applications and within as early as 1 hour the cash can be deposited into your bank account. However, this is only the beginning. PaydayLoansOnline login area provides access to the management of your money, gives you the ability to make early repayments, and even allows you to chat with our customer service representatives. Our normal funding range is between £400 and £3000. We recommend you don't hold cash for longer than you need to.
| Details | Example |
| --- | --- |
| Loan Amount | £700 |
| Loan Period | 6 Mths |
| Interest Rate P.A. (fixed) | 185.39% |
| 1st Monthly Repayment | £168.45 |
| 4 Monthly Repayments | £224.60 |
| Last Monthly Repayment | £112.20 |
| Total Repayment | £1,179.05 |
| Representative APR | 611.74% |
Cash Loan Representative Example
Cash Loan FAQ's
Can I get a cash loan without a credit check?
Maybe but it could mean the lender is unauthorised to lend, and therefore dangerous to deal with. Always go with a lender who is regulated by the FCA and appears on the FCA register.
What can I use the money for?
You can use the money for whatever you want, but we strongly recommend against using it for frivolous expenses or to pay off other credit.
How soon will I receive the money?
The money will be in your bank account within 1 hour of approval.
How do I receive the cash?
The cash will be deposited into your bank account within one hour of approval.
Cash Loans from £300 to £1,500
How much do you need?
No Paperwork (Less Than 2 Min)
FCA Authorized Direct Lender