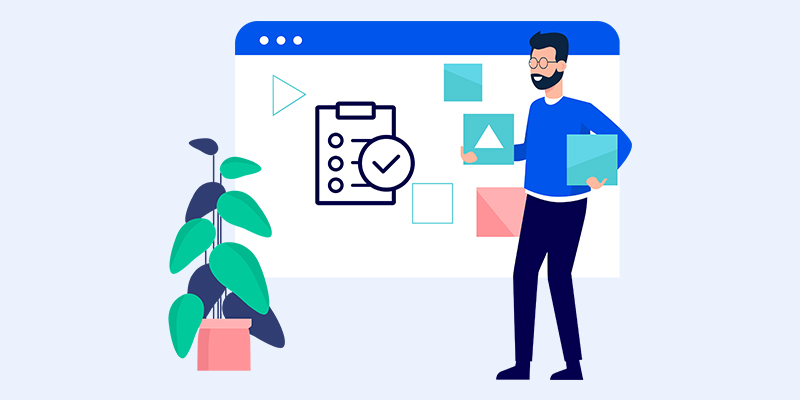 We Are a Responsible Lender
Western Circle Limited trading as PaydayLoansOnline.co.uk is a responsible short term loan provider in the UK. We are based in London, and we have been operational since 2011. We offer short-term loans between £300 and £1000.
We are fully authorised by the FCA to act as a direct lender in the UK. We are also regulated by the Consumer Credit Act 1974 and all relevant and applicable consumer credit legislation and regulations.
Our focus is to make our customers the centre of our business. Furthermore, we try our best to incorporate all of the FCA's principles.
As a responsible lender, our working procedures comply with the FCA's new guidelines. We are committed to providing a good service to consumers and treating them fairly. We feel that when you take out a loan, you deserve to know exactly what you are signing up for. Therefore, we have prepared a detailed guide to our short term loans and we request that you read it before applying. Feel free to contact us with any questions you may have.
1. What We Do
We are here to provide responsible short term loans to help our customers through temporary financial shortage. We offer total flexibility and transparency, same-day service and complete confidentiality. We actively encourage customers to repay loans as quickly as possible thereby saving them money on interest, as well as allowing manageable payments.
Our loan process is straightforward, clear, transparent, flexible and comparatively quick. Throughout the application process, we will give you all the information you need to make a sound borrowing decision, and will always be available to deal with and resolve any queries you may have, either now or later.
Paydayloansonline.co.uk is a site operated by Western Circle Limited ("We" or "Us"). We are a limited company registered in England and Wales under company number 7581337 and have our registered office at 2a Highfield Avenue, London NW11 9ET. Our main trading address is 2a Highfield Avenue, London NW11 9ET.
We are fully authorised and regulated by The Financial Conduct Authority (FCA Permission License: 714479).
2. What We Need from You
Here at PaydayLoansOnline, we believe that financial responsibility is a two-way process. Whilst we aim to act responsibly in all our dealings with you at whatever stage, it is important that you understand the way we work and what you can expect from us.
Of course, in order for us to act responsibly, we need you to also be responsible, honest and open with us. In this way, we can then deal with you in a manner that is best suited to your needs, requirements and circumstances. We will do this by carrying out our routine checks and safeguards, including a credit search carried out through a third party credit reference agency on every application (even if you are an existing customer – since we recognise that your circumstances can change).
We want to really help our customers, and if we suspect that a payday loan will worsen your finances rather than help, the application will be declined, in line with the FCA's regulations.
We trust you to be responsible and to make the best and most sensible decisions before entering into a loan agreement with us. We expect and trust you to enter such an agreement with us only on the basis that you are confident that you can meet your obligations under the agreement and repay any loan in full and on time.
3. Keeping You Well Informed: Pre-Contract Information
At PaydayLoansOnline, we try our very best to make sure you understand every part of the loan process, enabling a high level of transparency. Therefore, the amount payable by you under the loan will be shown clearly on the pre-contract information we provide you, and on the credit agreement, so that you can make an informed decision prior to entering into the agreement with us. Our charges and fees are also displayed on those documents, and are set out in full on our website. Have any questions? Please check out our FAQ page for answers, or contact us. Our friendly staff will be more than happy to assist you.
If you comply with the terms of your loan agreement with us, and make all repayments on time as agreed, you will only be required to repay the amount in the loan agreement i.e. the sum advanced, the interest thereon and any fees notified to you and agreed with you in the pre-contract. You will not be required to pay any additional fees.
You will always be encouraged to repay your loan as soon as you can, to avoid accumulating additional interest and/or any other late payment fees.
4. Missed Payments Policy
We will inform you if you go into arrears and will send you a notice of the amount outstanding, and provide you with the required FCA information sheet to accompany this notice. We will also notify you if you incur a default sum (by way of a notice of default sums).
You will only pay additional charges in the event that you miss a payment or fail to make a payment in full in accordance with your agreement with us, and your account falls into arrears. These charges are set out in the pre-contract information we provide to you, the credit agreement, all relevant correspondence to you from us (normally sent by email) and our website's charges page.
If you are experiencing financial difficulties, and are finding it hard to make repayments in full and/or on time, we will ensure that we do everything we can to help you, and we will act reasonably, fairly and responsibly in all our dealings with you.
It is very rare that we will allow interest only payments, and will always actively encourage you to pay off as much of the loan as possible each month. We will try to find an alternative way for you to settle your liability to us, such as freezing interest and paying by way of instalments, if and where appropriate. Prior to agreeing to vary the terms of the loan agreement we will always first carry out a further credit search, so as to satisfy ourselves that you will be able to afford any such variation.
5. Dealing with Loans in Default
As a responsible business we are determined to treat customers in default, arrears or difficulties with understanding and consideration. If it becomes apparent that you are in a situation which you are "unable to pay" (as opposed to "can pay but won't"), we will always endeavour to treat the matter with forbearance and sensitivity until your circumstances improve.
We operate a fair collection policy and we will always endeavour to give you adequate time to resolve any financial difficulties you experience in repaying the loan.
We do not immediately sell debts to allow you the opportunity to arrange a repayment plan.
6. Repeat Borrowing and Rolling Over
We do not work on the notion of increasing loan amounts to you as you pay off your loans, as this would be classed as irresponsible lending. As such, although our trust in you may grow, we will always perform new credit and affordability assessments on every application.
7. Dealing with Misconduct
At PaydayLoansOnline we will never pressure you to take out a loan, or to borrow more money then you had intended. In the event that a member of our staff is found to be behaving (or have behaved) inappropriately in their dealings with you, this may be deemed misconduct, serious misconduct or gross misconduct. Such misconduct will lead to disciplinary proceedings being instigated against (and potentially, disciplinary sanctions being imposed against) that member of staff.
8. Always Keep in Mind
Our responsible-short-term loans are designed to help clients through a temporary financial shortage and not as a long term borrowing solution. We are not always the cheapest option on the market, and we always encourage our clients to compare our costs with alternative options available to them.
We also recommend that you consider your financial situation carefully before making any decision to borrow money.
The repayments due under any loan agreement may place you under additional financial pressure, and we would urge you therefore not to apply for a loan if you feel that you may not be able to make your repayments in full and on time.
9. Help us to Help You
Western Circle Ltd trading as PaydayLoansOnline consistently undergoes strict procedures (and a periodic review of the same) to ensure our continued commitment to responsible lending for the benefit of our customers and our business model.
This policy was written to help our website visitors understand our business and code of practice. We simplify the language to make it easier for everybody to know who we are, what we provide and how we do it. We encourage you to raise any issues with us by telephone or in writing as per the details on our 'Contact Us' page. We will of course discuss any complaints you may raise with us regarding our service, and will seek to resolve any complaints or concerns you may have as per our Complaints Procedure. If we cannot resolve them, we will advise you on how to take your concerns further should you remain dissatisfied.
Who Are We?
Western Circle Limited is committed to 100% fair marketing. We go above and beyond our regulatory obligation, saving no efforts in creating easy to read, straight forward and helpful advertisement. In all our ads and digital promotions we ensure that our client understands exactly what he gets. We are not aiming to mislead our client in any way. On the contrary, if you find any of our advertisement materials to be misleading or unclear please do not hesitate to contact us and we will fix it immediately.
1. Developing Marketing Strategies
Western Circle Limited establishes its advertising and marketing strategies/concepts in advance of any release or publication. Every single ad that we publish is controlled directly by us. We always make sure to check any material prior to its publication to make sure it is in accordance with the legislative and regulatory requirements.
You may ask, why is PaydayLoansOnline not advertising on TV or in newspapers?
Let's be honest. All those funny cartoon characters on TV trying to convince people to take a loan are not helpful, are they? Our focus is on quality, and effective communication. We do not use childish characters to paint the business as a nicer picture than it really is. Actually, we love the way we look. We invest a lot of effort to ensure that our clients understand exactly who we are, and what product they are getting. We simply do not need additional artificial kickers. Every month, more and more people come to our website, experiencing a completely new level of direct lending.
2. Advertising: How to Spot Us
Western Circle Limited's full company name.
An address or a contact point from which an address is available.
Clear, fair, and transparent content.
Plain and intelligible language, (or in the case of oral promotions, clearly audible)
Accuracy of all statements of fact at the time of publication.
Legal, decent, honest and truthful content.
A clear promotional purpose, which is not in any way disguised or misrepresented.
Language that does not exploit the credulity, lack of knowledge or inexperience of consumers.
Clear features of any product: We will clearly demonstrate the possible disadvantages as well as the advantages associated with any feature.
Clarification of any important limitations or qualifications, without which a misleading impression of a product or service that might be given.
Descriptions, claims or other material which will not directly or by implication, mislead about the product or service advertised, or about its suitability for the purpose recommended.
An adequate description of the product being promoted.
3. Design/Content
The design, content or format of PaydayLoansOnline's advertising will not in any way disguise, obscure or diminish the significance of any statement, warning or other matter which the promotion is required to contain.
In addition to this:
Our email/post promotions are designed and presented in a way that it is clear that they are marketing communications without the need to open them.
Will not contain anything that is likely to cause serious or widespread offence.
Particular care is taken to avoid causing offence on the grounds of race, religion, sex, sexual orientation or disability.
We do not use marketing communication that may cause fear or distress without good reason, and do not use shocking claims or images merely to attract attention.
Offensive and profane language is forcefully avoided
Use is made of the positioning of text; background and text colour and type size to ensure that prescribed information is presented prominently.
4. Statements and Opinions:
It is important for any company, as well as Western Circle trading as PaydayLoansOnline, to present quotes as truthfully and as accurately as possible. We therefore make sure that:
Any statement of fact, promise or prediction is clear, fair and not misleading and any relevant assumptions are clearly and prominently disclosed at the time.
Any statement of opinion is honestly held and, unless consent is impracticable, given with the written consent of the person concerned.
Where only part of an opinion is quoted, it will nevertheless be a fair representative.
Any connection between the holder of the opinion and the firm will be made clear.
We do not include any reference to approval by the FCA, or any governmental body, unless such approval has been obtained in writing from the FCA, or that body.
Obvious untruths or exaggerations that are unlikely to mislead and incidental minor errors and unorthodox spellings are all allowed, provided they do not affect the accuracy or perception of the marketing communication in any material way.
Testimonials relate to the product being advertised.
Fictitious testimonials are not presented as though they are genuine.
Absolute claims e.g. 'best on the market', 'lowest prices guaranteed' are avoided unless they are backed up by clear evidence and are based on a formula against which Western Circle Limited can completely deliver.
5. Competitors
As a highly competitive market, PaydayLoansOnline look to only represent themselves as exactly where they are in the market. We therefore try hard to:
Create absolute clarity in the marketplace between Western Circle Limited itself and a competitor or between Western Circle Limited's trademarks, trade names, other distinguishing marks, products and those of a competitor.
Avoid discrediting or denigrating the trademarks, trade names, products, services, activities or circumstances of a competitor
Ensure that we do not present a product or service as an imitation or replica of another product or service bearing a protected trademark or trade name.
Allow comparative claims in the interests of vigorous competition and public information.
Respect the principles of fair competition, and the comparisons used are not likely to mislead consumers about either product.
Base points of comparison fairly on selected facts which can be substantiated.
Choose comparisons that do not give the advertiser an artificial advantage over our competitor.
6. Comparisons
PaydayLoansOnline tries to make its comparisons as accurately as possible. For example, we:
Include all factors which are relevant to the comparison or contrast
Indicate in a clear and unequivocal way in a comparison referring to a special offer, the date on which the offer ends or, where appropriate, that the special offer is subject to the availability of the contracts and services and, where the special offer has not yet begun, the date of the start of the period during which the special price or other specific conditions shall apply.
Accurately state the actual or comparative prices. In addition, the manner in which a price is to be calculated is accurate and does not mislead by omission, undue emphasis or distortion.
7. Required Terms
As a responsible lender, we make every effort not to mislead companies by using inaccurate or confusing terms and jargon. Here at PaydayLoansOnline, we only advertise:
A promotion which, when describing any cash back offered to the customer, also clearly refers to any relevant conditions, such as a requirement to pay back some or all of the cash back on early repayment.
A promotion which when describing any possible monetary saving, also clearly states how this could be achieved.
A promotion which when including references to non-standard services or facilities, also clearly states that an additional fee may be payable for these.
Promotions that do not contain any of the following words or expressions, unless the relevant condition applies:
"No deposit" or any similar expression, except where no advance payments are required to be made.
The expression "gift", "present" or any similar expressions, unless there are no conditions which would require the customer to return the money or items that are the subject of the claim.
The expression 'interest free' or any similar expression (such as 0% Finance or Interest Free Option) except where the total amount payable by the customer does not exceed the credit.
8. Additional Points
If a promotion includes information on the performance of Western Circle Limited, on conditions in the market, interest rates, APR's or other price information this information will be relevant and recent.
If designed for a targeted collection of customers who are reasonably believed to have particular knowledge of the product being promoted, this fact will be made clear
If it features a product which is conditional upon the customer obtaining one or further products from Western Circle Limited (or its agents or associates) will state the compulsory nature of these purchases.
All price claims such as "up to" and "from" do not exaggerate the availability of benefits likely to be obtained by consumers.
This policy was written to help our website visitors understand our business and code of practice. We simplify the language to make it easier for everybody to know who we are, what we provide and how we do it. If you have any comment or require additional information please contact us. We have developed some of the industry leading procedures to ensure we serve our clients with dignity, integrity and truthfulness.
Our Charges Framework
All of PaydayLoansOnline's short term loans are defined with the following cost framework:
Total cost cap of 100% – the maximum loan value we allow is twice the principal. Therefore if you borrowed £250 you would never have to pay more than £500 (excluding legal costs).
Card authorization fees are £0 – no card authorisation fees are applied.
CPA cap to 2 attempts. Our system will try to automatically collect only the amount agreed in your loan contract for scheduled repayments. We will never charge partial amounts or try to collect on dates that are not agreed as per your repayment plan. We will make a maximum of two attempts for each instalment due.
Our default fee is £15 and paid only once per loan if our customer fails to pay without letting us know beforehand by 5pm on the scheduled repayment day.
Arrears interest: Most of our loans have no additional arrears interest. You simply continue to pay the ongoing daily interest. In some cases we charge the gap between the current loan daily interest and 0.8% as arrears interest as long as your loan is in default. In any case, you will never pay more than 0.8% daily interest and never more than double the capital borrowed (not including legal charges). If you are not sure what is being charged, please contact our friendly staff who will be more than happy to explain it to you.
Daily interest: all of our loans are capped with the maximum daily interest rate of 0.8%. The actual interest is usually less, as it is calculated according to the amount and the duration of the requested loan. The maximum interest cap covers all loan statuses including rollover, loans in arrears and any operational fees.
1. How Do We Apply Interest to Your Loan?
All of our short term loans are based on simple interest, we will never charge interest on the interest – also known as compound interest. This means that as you repay your loan, the interest would only be calculated on the remaining capital. Because we want the best for our customers, if you repay your loan early you will only have to pay interest for the amount of time you actually had the loan, saving you money.
2. Your Payment Options:
CPA
On all new and repeat business, the repayment method must be by CPA (Continuous Payment Authority). The CPA payment must be set to coincide with the customer's preferred repayment day. A first payment must be made no later 45 days after the loan advance date.
For further information about CPA see our CPA policy.
Manual payments
These can only be applied by an employee. Please contact our client service centre if you wish to pay manually by debit card or via a bank transfer. Please note that we do not accept cash payments.
If you have any questions, please take a look at our FAQ page or contact us directly.
Our Continuous Payment Authority Policy
Continuous Payment Authority (CPA) is a regular automatic payment that you can set up using your debit card.
A CPA authorises us to withdraw sums from your nominated bank account using debit card details, subject to specifically agreed terms which are fully disclosed and agreed upon at the loan application process. It is different to a direct debit, standing order or similar payment mechanism. Once agreed, a CPA allows us to take a series of agreed payments using your debit card or credit card without having to seek express authorisation for every payment.
In short, it means that you can pre-approve all payments so that you don't have to remember about and approve each one individually. This makes taking out short term loans so much easier.
As a responsible lender, we use Continuous Payment Authority in a manner which is reasonable, proportionate and not excessive. We always strive to exercise appropriate forbearance if we become aware that you are, or may be experiencing financial difficulties. We only use it to collect money owed to us as agreed in the loan agreement.
1. How Much Money Will We Take?
The only amount that can be attempted is the agreed repayment amount or an alternative amount agreed with the customer. The customer is able to reinstate the CPA attempts or change the requested amount by contacting us at any time. If you are unsure exactly how our short term loans work, please check out our detailed guide.
The FCA have strict guidelines on how CPA is used. A maximum of two CPA attempts per agreed repayment can be made to a customer account under the terms of the loan agreement. If the first repayment transaction fails, then we will make a further attempt on the same day to make sure we have not missed your salary deposit.
In the event that the total agreed repayment amount could not be debited under both agreed attempts for repayment, no further attempts to debit payment under CPA will be made. Remember though, it is still your responsibility to repay your loan! You can reinstate your CPA or request for payment to be debited over the phone, by SMS, by email or by renewing your card details online.
In accordance with the Good Practice Customer Charter which we have adopted, and to which our trade association (CCTA) is a signatory, we will notify you before any payment(s) are due, reminding you that we will be seeking payment under the CPA. We will also notify you of any failed attempts to elicit payment under the CPA.
You must notify us immediately in the event that your bank account and/or debit card details have changed. (for example, you have closed your bank account or you have lost or cancelled your debit card)
2. How Can I Cancel the CPA?
You can cancel your CPA with the bank, card provider and/or with us.
If you have already instructed your bank or card issuer to stop any payments and to cancel your CPA, we ask to be notified immediately to avoid us attempting payments. You may cancel your CPA by contacting us directly:
Email: client-service@paydayloansonline.co.uk
Phone: 0203 909 5555
Please note: Payments taken prior to cancellation being received will only be considered for a full or partial refund at our discretion.
3. Important Information
You must be aware that if you cancel the CPA, you will still be responsible for paying any money that you owe under the agreement (including any interest and charges that may accrue). You should also ensure that you agree on alternative means of repayment with us to avoid your payments defaulting.
This policy was written to help our website visitors understand our business and code of practice. We simplify the language to make it easier for everybody to know who we are, what we provide and how we do it. If you wish to get more details about CPA, or anything else, please check out our FAQ page or just contact us directly. We have developed some of the most advanced procedures in the industry to ensure we serve our clients with dignity, integrity and truthfulness.
Our Collections Policy
As all firms engaged in debt collection activities, PaydayLoansOnline strictly follows the FCA's "Debt Collection Guidance". These guidelines are applied to the collection of debt once an account is in default with us.
Here we provide a breakdown of how we implement this Collections Policy within our business. Of course, we understand that circumstances vary from person to person, and we always try to apply the guidelines as fairly as possible.
1. We try to avoid you defaulting on your loan repayments. Here's how…
The key features of the credit agreement are clearly explained in the agreement and on our website. This will enable you to make an informed choice before taking out a loan with us. This should help you decide whether you can afford the loan, and avoid you defaulting in the first place.
Transparency is our number one rule! Our staff are trained to never use misleading or aggressive behaviour when advertising, selling or seeking to enforce a credit agreement so that you can make an informed decision before taking out a loan.
Our underwriting team make a reasonable assessment of whether a borrower can afford to meet repayments in a sustainable manner, thereby trying to ensure that you do not fall under additional financial strain.
We make sure to monitor your repayment record over the course of the agreement, offering assistance if you appear to be experiencing difficulty.
If you are experiencing difficulty, you can rely on us to treat you fairly and with forbearance. We therefore request that you please let us know before your payment is due, if you are experiencing financial difficulties.
2. Collections Policy: Treating Customers Fairly
At PaydayLoansOnline, we always aims to communicate with you professionally and competently. We will give you full and timely information about your account, and we will communicate in a way that is clear, fair and polite.
Our trained staff will always act professionally and appropriately in the collection of loan repayments. We treat our customers with respect. We will not collect in a way that by its manner, frequency or timing could be seen as subjecting you or your family to alarm, distress or humiliation.
We will try to help you deal with any financial difficulties. We will ensure that you understand their obligations, and are given all relevant information regarding the options available to you. We will do our best to ensure that your repayments are affordable, both now and in the foreseeable future.
We also ensure that all relevant personnel are fully aware of the regulations and standards of conduct relating to all aspects of their role in dealing with customers for the purpose of loan collection.
As a responsible lender, we respect your privacy and will never divulge sensitive personal information to a third party without your express permission.
3. Methods of Contacting You
Our trained collections team will try to contact you on the numbers provided by yourself, to try and come to an affordable arrangement. As per our company's policy and procedure, all calls are recorded and noted accordingly.
PaydayLoansOnline's staff will never impersonate another person when attempting to contact or collect a payment from you. However, our staff are free to use pseudonyms, and stick to it throughout their collection activity.
Our collectors will not call at the homes of your friends, relations or neighbours, unless this has been agreed with yourself or is one of the numbers provided by you at time of application
Written communication will be by SMS, letter or email in a clear, simple and easy to understand form.
4. Times for Contacting You
The hours we may contact you by telephone are solely 8am – 8pm on Sunday to Friday.
Telephone contact may be made on Bank Holidays, but excludes the following days: Christmas Day & Boxing Day and New Year's Day.
Your preferred telephone number will be used in the first instance. If there is no preference, any of the three listed contact numbers may be used, taking into account common sense and our knowledge of your whereabouts and circumstances.
Where messages are left on personal answering machines, the company name and contact number will be left for you to call back at a convenient time.
If you have been contacted and an arrangement to pay has been discussed, further collection contact will not take place unless the agreed arrangement has not been kept, whereupon we will try to re-contact you to discuss the account.
Collectors will always ensure that accurate notes are made on the systems so that you are not re-contacted unnecessarily.
5. When Contacting You on a Public Holiday
Whenever we call you on a Bank Holiday, it will only be between 9am and 4pm. We will always respect your wish to decline discussing your account and call back at another time.
We understand that some customers may celebrate religious holidays on other days, and respect their wishes if they ask to be called on a different day.
6. During Our Call with You
Before divulging any of your confidential account details, we will always require you to answer some security questions first, under the Data Protection Act.
When conducting a collections call with you, our staff will never be offensive or aggressive. Language will always be appropriate and professional. Of course, we expect the same of our respected clients.
We will never claim to be working for the courts, a bailiff, or representing a legal firm or the legal department.
Threat of legal action or court proceedings is not used as a way of encouraging you to pay, unless this is indeed the next stage of action.
We will not imply or state that failure to pay a debt is a criminal offence, or that criminal proceedings may be initiated.
When negotiating an arrangement to pay, we will always try to fully understand your financial circumstance before discussing the possibility of increased payments.
We always try to keep you as informed as possible, and will not exploit a lack of knowledge, or use unnecessary and unhelpful use of legal and technical language.
7. Collection Charges
Any collection charges applied to your account will be transparent and clear as to what activity has necessitated the charge. Charges are proportionate to the cost we have incurred in our collection activity.
Where a charge is applied, there will be a corresponding record of the activity.
The limits for the maximum number of collection charges that can be applied to your account during the course of one calendar month are as follows:

An initial missed payment fee of £15.00, should we fail to receive the agreed payment by 5.00 pm on the agreed repayment date;
Interest on all arrears, on top of the daily interest we add arrears interest of (0.8% – your loan daily interest) and at combined maximum rate of 0.8% per day. Under no circumstances would we charge more than 0.8% per day.
The interest on all arrears is capped at a maximum of double the capital borrowed. This does not include any court charges that may incur due to non-payment. Whether the charge is applied (and if so, whether it is later reversed or cancelled) is at the Company's discretion, giving consideration to your ability to pay, and taking into account your specific circumstances.
In the event that you believe that a charge has been added unfairly, we will review why you feel that this was unfair from your point of view, and look to ensure that you are satisfied.
8. Identifying You and Contact with Third Parties
You are free to nominate a third party to act or speak on your behalf, but we do require signed written permission from yourself and recorded on file.
Any request for information about you made by the Police or a governmental body (whether local or otherwise) must be referred to the Western Circle Limited management.
9. Debt Collection Agencies (DCAS)
Prior to passing the debt to a DCA, we will provide notice to a borrower that the responsibility for recovery has been transferred or assigned to the named third party debt collector.
10. Debt Management Companies (DMCs)
When a DMC is instructed by you, we will always work together with the DMC in an attempt to agree a mutually satisfactory arrangement.
Upon receipt of notification by the DMC that they are acting on your behalf, and upon receipt of their authority to act, we will place your account on hold for 30 days. This time period will enable the DMC to assess your account and make an offer to ourselves to repay the debt.
The statement of account prepared by the DMC would be examined carefully, and if we believe the offer is too low, we will state this to the DMC.
11. Exclusions to Our Policy
We will not allow our loan to be managed by a debt management service if they were approached by the customer prior to the loan inception date. We will, however, not refuse to apply payment to the account.
We will not allow our loan to be managed by a debt management service if litigation proceedings have commenced. We will however not refuse to apply payment to the account.
12. Collections Policy: Legal action
We may take legal action to recover money due under a credit agreement. Such action is referred to as "civil" action, i.e. the action is taken in the civil courts – failure to pay debts is not a criminal offence and criminal proceedings cannot be taken.
We will not state, imply or threaten legal action when it cannot legally be taken, or imply that legal action has already been taken if it has not.
Staff should not discuss legal action or the implications of such action with you unless there is a likelihood of legal action being taken and one or more of the following applies:
A customer is unreasonably refusing to make payment;
A customer is actively and unreasonably seeking to avoid dealing with an outstanding debt;
A customer is not prepared to make a firm arrangement to clear the debt, or take appropriate steps to deal with the matter;
A customer has failed to adhere to a previously agreed arrangement;
A customer has made a repayment offer which is unreasonable in the context of their financial circumstances.
Legal action will only be taken only as a last resort.
This policy was written to help our website visitors understand our business and code of practice. We simplify the language to make it easier for everybody to know who we are, what we provide and how we do it. If you have any comment or require additional information please contact us. We believe that we have developed some of the industry's leading procedures to ensure we serve our clients with dignity, fairness and transparency.
PaydayLoansOnline – Your satisfaction is our priority!
At PaydayLoansOnline, we believe in preserving and fostering good customer relationships with all our clients. Therefore, if you are not satisfied with any aspect of our service, we would like you to voice your concerns to us directly. Please be aware that by submitting your complaint to us, rather than to a third party, we can deal with your complaint a lot more effectively. If there is anything you are not sure about, feel free to check out our FAQ page or our detailed guide for more information, or you may contact us directly.
1. How to Contact Us
You may contact PaydayLoansOnline in any way which is convenient to you, whether by telephone, SMS, in writing or by email. Should you wish to contact us – whether for a request, complaint, or simply information – our details are as follows
If you have any questions contact us
By letter: 2a Highfield Avenue, London, NW11 9ET
By phone: 0203 909 5555
By email: complaint.handling@paydayloansonline.co.uk
2. Want to Write to Us?
You must include:
Your PaydayLoansOnline reference number
Your full name and address
A daytime telephone number if we need to contact you about your complaint
Your preferred method of response (i.e. in writing, by e-mail or by telephone)
3. What We Will Do
If your complaint involves a short term loan you have taken out, we will follow the procedure detailed below:
Follow this procedure:
Upon receipt of your complaint we will do our best to resolve your complaint by the end of the next business day.
If we cannot do this, we will send you an acknowledgement of your complaint within 5 working days and let you know who is dealing with it.
We will issue a final response letter within eight weeks of receiving your complaint.