How Our Payday Loan Can Help Fund Your Tuition Fees
Over 9700 people from all over the UK have already used our loans to cover tuition fees. If you are considering borrowing money to cover tuition fees, please review the example below to learn how to calculate if our payday loans are the right solution. If you are considering our loans to cover academic costs, we recommend that you check the student finance calculator provided by the UK government.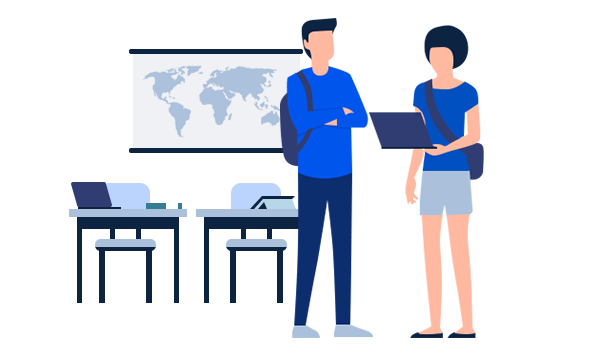 Name: Sarah from London
How Much: £1300 for Tuition fees
For what: Paying for a college or professional education
Rationale: Investing in education to acquire knowledge and improve future career prospects. Sarah realized that the payment of £1068.90 (cost of funds) was a worthwhile investment to become a graphic designer. Within 3 months of working as a graphical designer, she earned more money and could conveniently repay the loan.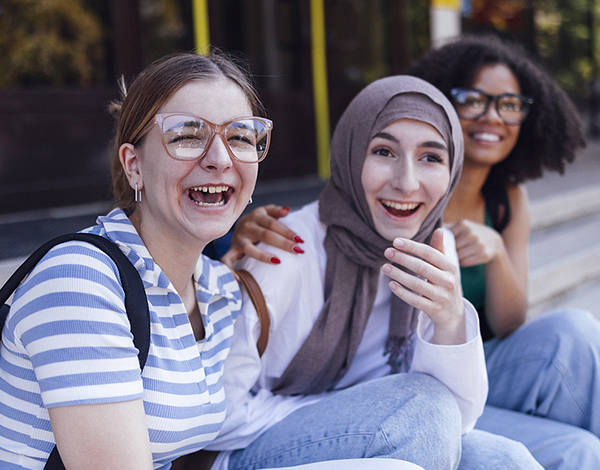 Tuition Fees Loan – Sarah Case study
Education is an excellent investment for all ages. Many people are using our tuition loans daily. As a lender, we love to help people advance in their careers or explore new opportunities. When considering a payday loan for tuition, one must always compare the cost of borrowing to the expected gain. Equally important, before borrowing money, please use our on-form calculator to validate you can conveniently manage the monthly repayments.
| Item | Details |
| --- | --- |
| Borrowing | £1300 |
| Nine equal payments of | £263.20 |
| Total Cost (Interest) | £1068.90 |
| Total Repayable | £2368.90 |
| Personal APR | 392.74% |


Introduction
Meet Sarah, a determined individual from London. Sarah has recently enrolled in a college course to pursue her passion for graphic design. However, she needed £1300 for her tuition fees. Thankfully, Sarah discovers a viable solution to help her achieve her educational dreams—an £1300 payday loan tailored for tuition fees.
Understanding the Importance of Education
Sarah understands that investing in education is crucial to a successful future. She believes her graphical design course will equip her with the skills and knowledge necessary to thrive in the competitive job market.
Applying for the Tuition Loan
Sarah researched reputable lenders in the UK who offer unsecured loans specifically designed for educational expenses. She compares interest rates and repayment terms and compared to select the most suitable lender. After careful consideration, Sarah applied for a £1300 loan with PaydayLoansOnline.co.uk, anFCA-authorised direct lender. She got the funds within 55 minutes of submitting the online application.
Allocating the Loan Amount
Sarah received the funds in her bank account once the loan was approved. She allocates the loan exclusively for her tuition fees, ensuring she covers the required expenses without compromising her educational journey.
Managing Repayment
Sarah knows that responsible financial management is vital to effectively utilizing the loan. She carefully reviews the loan terms and develops a repayment plan that aligns with her income and budget. Sarah aims to clear her debt within the agreed timeframe by making regular repayments and minimizing additional interest charges.
The Benefits of Using a Loan for Tuition Fees
Sarah's decision to take a short term loan for her tuition fees is wise for several reasons. Firstly, it allows her to pursue her education without excessive financial stress, enabling her to focus on her studies and excel academically. Additionally, the loan helps Sarah maintain a positive credit history, which may benefit her future financial endeavours.
Conclusion
For individuals like Sarah who aspire to enhance their knowledge and skills through higher education, a personal loan for tuition fees can be a valuable resource. It provides the necessary financial support to overcome the hurdle of educational expenses, ensuring a smooth path towards personal and professional growth. Remember, when considering a loan for tuition fees, continually assess your financial situation, research reputable lenders, and create a realistic repayment plan to make the most of this opportunity for educational advancement.
A note from PaydayLoansOnline.co.uk Team
Before taking any loan, we advise all our customers to evaluate other options with their bank that might be cheaper. We also point them to MoneyHelper, a government-run website featuring a wealth of debt advice and tools such as budget calculators and planners.
Tuition Fee Loans from £300 to £1,500
How much do you need?
No Paperwork (Less Than 2 Min)
FCA Authorized Direct Lender